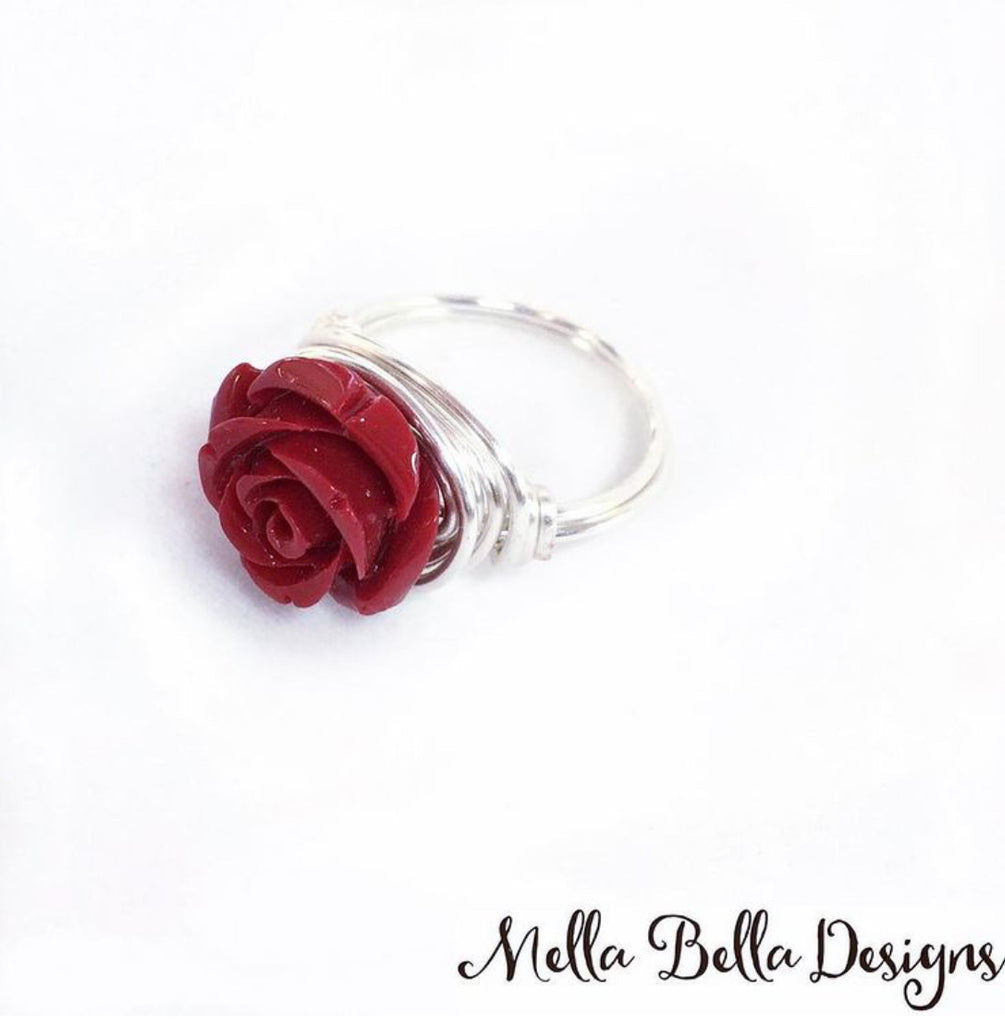 The red rose - beautiful, lovely, and classic! 🌹 This wire-wrapped ring shows off a single rose bloom, and makes a simple, yet elegant, statement piece.
Made of durable materials, this ring will stand up to the rigours of daily wear. Please specify size when ordering. (Small: for petite hands, pinky finger, or children. Medium: for most adult ring fingers. Large: for most adult middle or index finger. Extra-large: for plus sizes.) Or, if you know your specific ring size, please let me know so that I can customize the fit for you!
Materials: resin bead; silver plated wire
Care: It is recommended to remove the ring before washing your hands.